Moving Forward:Transnasional's New Baling-Kuala Lumpur route
January 22, 2016
Posted by:

Nadi Corp

Category:

Latest News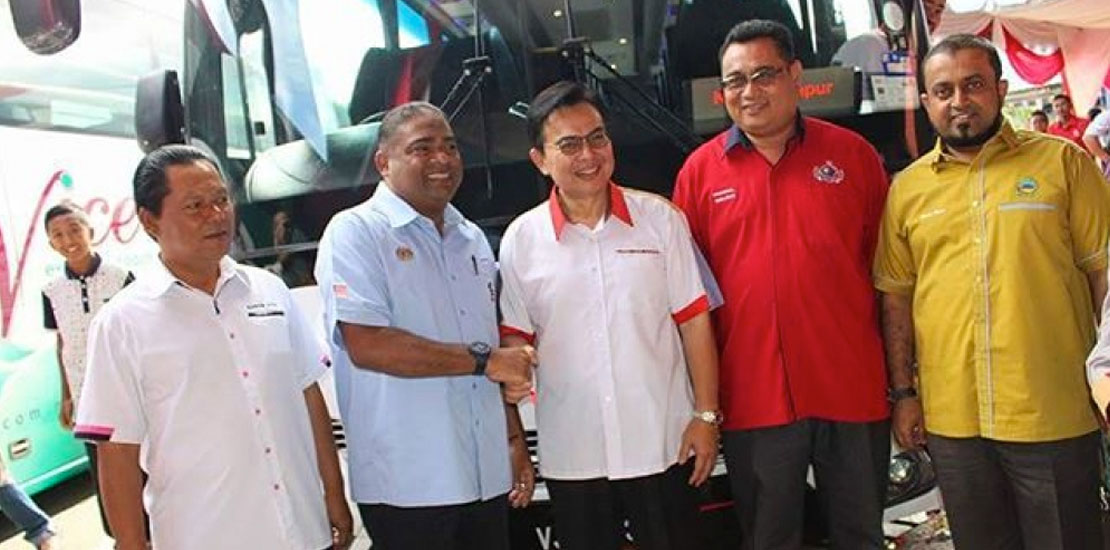 A great news for the people of Baling as Konsortium Transnasional Berhad (KTB) widens its Northern route from Baling to Kuala Lumpur. This marks an upgrade in the public transportation sector in Baling as four new Transnasional busses will cater the needs of people travelling form Baling to Kuala Lumpur and vice versa starting January 2017.
The launching of the new busses is held at Baling Bas Stesen, Baling with the presence of Datuk Seri Panglima Abdul Azeez Abdul Rahim, Member of Parliament from Baling, and Tan Sri Mohd Nadzmi Mohd Salleh, Chairman / Managing Director of KTB.
Datuk Seri Panglima Abdul Azzez Abdul Rahim said that this is a new chapter in the district's transportation system as it will certainly provide a far much better experience and comfort for the people of Baling.
He further adds that with this new service from Transnasional, there is no need for the people of Baling to go to Sungai Petani just to catch a bus headed to Kuala Lumpur.
Tan Sri Nadzmi on the other hand states that one of KTB's strategic plans is to develop new routes that have great potential and the Baling-Kuala Lumpur route is among the identified potential routes. KTB is also willing to increase the number of busses here in Baling or any other routes that have the potential in the near future.
KTB aims to improve its express bus services in the public transportation in Baling so that the people are able experience the service more efficient, comfortable and safe.
Some information on the new Transnasional busses; these busses comply with guidelines set by the government in ensuring the safety of the passengers with the installation of GPS system monitored by KTB staffs 24 hours in the operating room at HQ. The busses are equipped with "Speed Limiter" for controlling the speed of the busses not to exceed 90 km/h as determined by SPAD