December 25, 2015
Posted by:

Nadi Corp

Category:

Latest News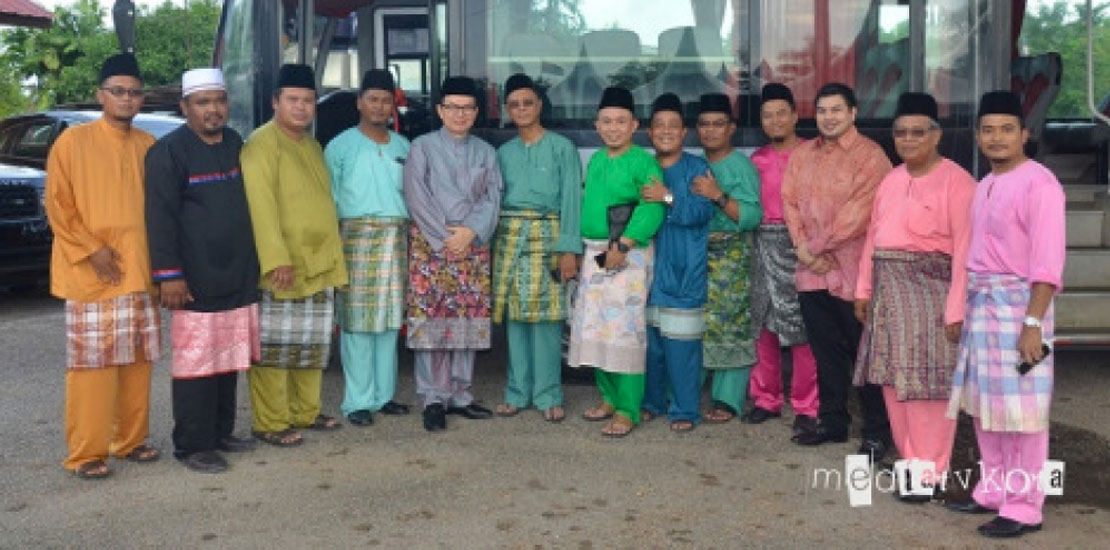 HIGH CITY – A total of five companies, including two cooperatives and three transport companies and the supply of labor has signed a Memorandum of Understanding (MoU) with the Cooperative Pengerang Jaya Johor Berhad (Kopeja) in a joint venture to provide transportation to employees around Pengerang.
The company is the Cooperative Defense of the People (Kobera) constituency of Kota Tinggi Tanjung Surat, Ramunia Gulf Cooperation Jaya Berhad (Kojaya), Nadicorp Holdings Sdn Bhd, Tian Sdn Bhd and CoreMainpower Sdn Bhd.
Chairman Kopeja, Zabree Hashim said the joint venture agreement is to provide transportation to get to work and the supply of labor Pengerang area and become the first agency to provide these facilities.
According to him, under the MOU executed it can provide a positive impact on all parties involved so as to improve the economic platform of experts consisting of villagers involved in land acquisition for their development.
"In addition, it is seen to help employees reduce the cost of transport to the workplace may also reduce traffic congestion and volume of vehicles on roads, especially during peak hours," he said.
He met was speaking at the signing of a Memorandum of Understanding (MoU) on the lawn Kopeja district headman East Coast Complex, Sungai Rengit, here, today.
Also present Legislative Assembly (Assembly) Tanjung Surat, Datuk Syed Sis Syed Abd Rahman, East Coast district headman, Mohamad Said Ismail and Kampung Teluk Ramunia chief, Syed Ibrahim Syed Bahrim.
Meanwhile, the Executive Chairman of Nadicorp Holdings Sdn Bhd, Tan Sri Dr Mohd Nadzmi Mohd Salleh said, of course WWW transportation for workers is important, especially in the area to be developed.
He said, of course, many employees of contractor companies and this entails public transport system so they can commute from their homes to the workplace and the most effective way is of course public transport.
"Obviously, we need a business partner or a 'partner' in which the cooperation we are confident they can contribute to our business and pertologan here to understand the wishes of the people and the local community.
"This partnership is important to stabilize our business and also has the support of local people," he said. ~ MediaTV CITY | August 18, 2015